Apriyani | October 31, 2015
Jakarta–Beberapa bulan terakhir ini perekonomian Indonesia dan tak terkecuali para emiten bursa menghadapi tantangan yang cukup berat, tetapi berkat komunikasi dan transparansi para emiten kepercayaan inveator tetap terjaga.
"Perhumas juga mengajak seluruh pelaku pasar modal untuk tetap optimis terhadap perekonomian Indonesia. Pertumbuhan ekonomi Indonesia yang masih berada di urutan Top Dunia" ujar Agung Laksamana, Ketua Umum Perhimpunan Hubungan Masyarakat Indonesia (Perhumas) pada saat membuka sesi perdagangan di Bursa Efek Indonesia (BEI), Jumat, 30 Oktober 2015.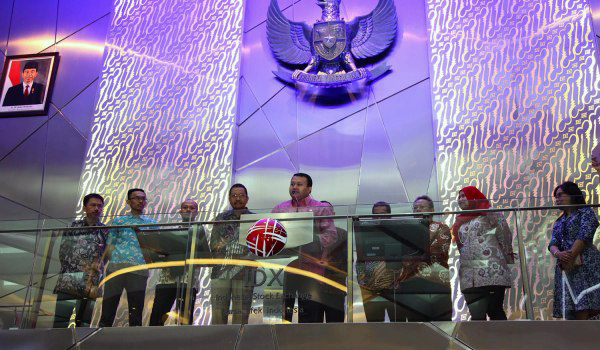 Ia menambahkan bahwa Perhumas mengapresiasi apa yang telah dilakukan oleh para emiten, khususnya dalam memberikan dan menerjemahkan informasi keuangan dan kinerja perusahaan yang sering sulit dipahami oleh masyarakat.
"Financial communication dan investor relations adalah bagian dari kegiatan kehumasan perusahaan, yang apabila dikelola dengan baik dapat menjaga harga saham dari volatilitas serta membangun reputasi perusahaan dengan sendirinya," lanjutnya.
Saat ini Perhumas terus mengedepankan berbagai fungsi kehumasan dalam perusahaan karena selama ini banyak yang masih memandang sebelah mata disiplin ilmu PR dalam korporasi.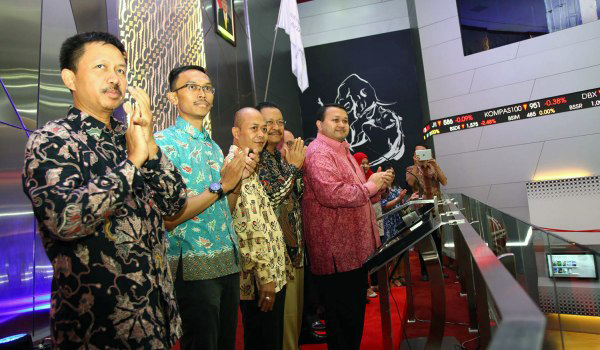 Menurutnya, PR adalah fungsi manajemen strategis yang mengintegrasikan keuangan, komunikasi, pemasaran, dan kepatuhan hukum sekuritas yang paling efektif memungkinkan komunikasi dua arah antara perusahaan, masyarakat keuangan dan konstituen lain.
"Berbagai kegiatan komunikasi yang dilakukan oleh kehumasan korporasi akan memberikan kontribusi untuk perusahaan emiten BEI mencapai fair value pada harga saham masing-masing emiten," ujar Agung.
Perhumas sendiri, lanjut Agung,  berencana untuk terus bekerja sama dengan BEI dan para emiten bursa dalam meningkatkan pemahaman masyarakat mengenai investasi pada bursa saham Indonesia.
Dalam waktu dekat, yakni pada tanggal 18-20 November 2015, Perhumas akan menggelar Konvensi Nasional Humas (KNH) Indonesia. KNH 2015 direncanakan akan dibuka oleh Presiden RI, Joko Widodo di Istana Negara. Selain membuka acara, Presiden juga direncanakan akan memberikan keynote speech bertema "Building Trust Through PR in the Age of Dialogue".
Selain itu Konvensi Nasional Humas yang mengangkat tema utama Public Relations Journey: "The Sustainable Path To Trust & Reputation" juga akan menghadirkan banyak pembicara mulai dari Menkominfo Rudiantara, MenPAN-RB Yuddy Chrisnandi, Kepala Badan Ekonomi Kreatif, Triawan Munaf, Menteri Pariwisata Arief Yahya, para CEO dari berbagai industri dan para pakar media baik konvensional maupun digital.
Konvensi Nasional Humas akan berlangsung tiga hari, selain sesi dengan para pembicara terbaik, juga akan digelar Anugerah Perhumas 2015. Dan dihari terakhir peserta KNH akan diajak berkunjung ke MPR-RI yang akan diterima secara langsung oleh Ketua MPR Zulkifli Hasan.
Source : http://infobanknews.com/perhumas-dalam-membangun-reputasi-perusahaan/